Simplexity has been led by our Principal Consultant Mr Paul Burns since the company's formation in 2003
Since that time we have solved problems and delivered services and solutions for a wide variety of companies and organisations around the globe.
With 30 years experience, Paul is well connected and respected within the industry. We remain a small consultancy operation to ensure the quality of our service. However Paul has expanded the Simplexity team of consultants when required. You can trust us to honestly advise of our capability to solve your problem.
Paul Burns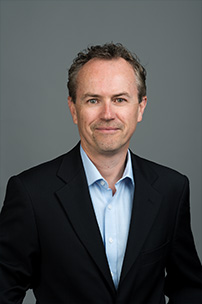 Paul Burns has been Director and Principal Consultant of Simplexity since he created the company in 2003. Paul has 30 years experience successfully solving technology problems across a broad spectrum of industries, for customers and projects large and small all around the world. He is the author of the best seller "Software Defined Radio for 3G" published by Artech House.
Paul is a problem solver, innovator, futurist and technology business developer. He is an internationally recognized SDR expert, widely published, has major SDR projects to his credit and has presented at conferences and seminars around the world on the topic of SDR. However he is more than just an engineer who has spent the last three decades working in a narrow radio communications niche. Simplexity's clients have recognised his unique skill-set and adaptability and called upon him to help solve many other types of problems for other industries.
Paul's experience extends to the pre-project stage where he has helped companies tender for and win multi-million dollar deals and he has assisted in the sales and marketing function. His talents and professionalism have been recognised in various ways over the years and more recently he received an award for technology innovation from a major multi-national company. The company's potential to innovate and advance leading edge ideas has also been recognised by the Australian Government with the award of a cash grant to develop medical technology that promises to improve patient outcomes.
Prior to starting Simplexity Paul gained 16 years of engineering experience with a range of large and small companies working on various development projects. As a result of his contribution to the field of SDR, Paul was invited by the Australian National University (ANU) to undertake advanced research into the technology. Paul is a graduate of the University of South Australia and completed his Electronics Engineering degree in 1986.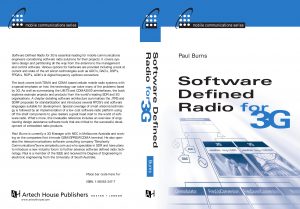 Paul is author of the technical book Software Defined Radio for 3G. The book is published by Artech House and was on its' best selling list shortly after release. It was reviewed by John Vacca, the former Computer Security Official for NASA's space station program (Freedom). "Mobile communications, or rather the desire for them, is driving the development of third-generation (3G) wireless applications that make people's lives easier but also make the engineering required to support the new technology altogether more complicated.
So, that's why finding this book by Paul Burns is such a stroke of luck for any engineering professional struggling to develop new products using Software Defined Radio. Engineers exploring this interesting new field need look no further. Burns brings the advancement of this fantastic technology together, so that you can confidently explore its place in the wireless industry." John Vacca
In 2014 Paul and the team received a BAE Systems Chairman's Award for Innovation from Sir Roger Carr the Chairman of BAE Systems in the UK. The award was given to Paul and three other members of the team for the innovative engineering design work they undertook for the Wheatstone offshore gas production platform that is now located off the coast of Western Australia.
Paul and team used sophisticated computer modelling and other innovative concepts to design a TETRA digital radio system for the gas platform. As a safety critical system, it was imperative to ensure that workers could achieve radio communications 100% of the time anywhere on the platform. Their innovative design was potentially a world first that successfully met the design requirements and exceeded the customer's expectations. The TETRA system has now been installed and is being operationally used.
Industry Sectors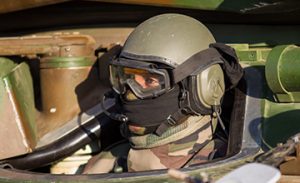 Defence organisations are being challenged like never before, with changing threats and increasing demands for more sophistocated capabilities at lower cost. Simplexity has been delivering solutions in the defence domain since the company's inception and is experienced with providing security cleared consultants to Government defence organisations and commercial defence contractors. Our consultants are subject matter experts across a range of extant, current and future technologies and standards that will need to be integrated to deliver current and future capabilities for our warfighters.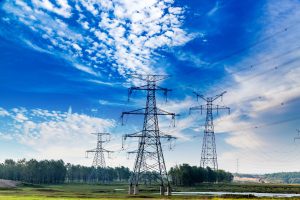 The planet's population continues to grow and so too does our desire for energy. Ultimately that energy needs to be clean and green, but in the meantime, we will continue to explore for and use oil and gas. The oil and gas industry has special engineering requirements to ensure that exploration and production facilities are safe for construction and operational staff. Simplexity is experienced in delivering projects for the sector and has worked with international energy corporations including Chevron. The quality of our oil and gas work has been recognised with an innovation award from BAE Systems Australia.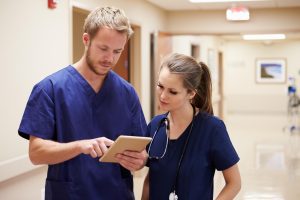 A core problem in hospitals is the inefficient use of resources, leading to poor care. Populations in the western world are rapidly ageing and the cost of health care is fast becoming our society's largest. This is now a hard problem that is going to require talented problem solving skills to address.
Wireless technologies are increasingly being used in our medical establishments for a wide range of applications including patient monitoring. Researchers around the world have been advancing the use of wirelessly connected sensors and the antenna technology needed to improve their performance.
Simplexity is now applying its wireless technology experience to the medical field to help address this very urgent problem.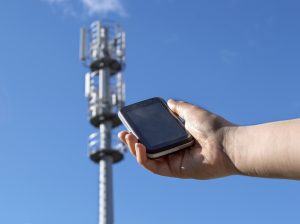 Simplexity understand the needs of commercial organisations and we have the experience to be able to deliver our professional services expertly, on-time and on-budget. We also realise that to be able to effectively compete in today's market, flexibility, innovation and cost are very important. Therefore in selecting someone to help with your project, we expect that you will be looking for multi-talented professionals who can adapt to the way your organisation works. Our consultants work with you to solve your problems, whether it's to win the next big project or get the current one completed, we are there to help grow your business.
Expertise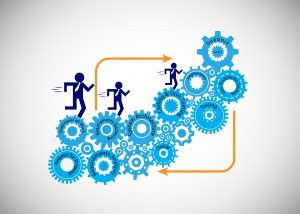 Systems Engineering should be at the centre of all complex development projects and when properly applied, the benefits will far outweigh the cost. However every project is not the same and the key to the success of Systems Engineering is in the way it is applied, the software tools used to make it work and the experience of the people. With 30 years experience working on a variety of engineering projects since the 1980's our Principal Consultant Paul Burns has seen first-hand how it can both succeed and fail.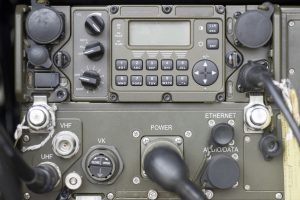 Simplexity is an internationally recognised leader in providing consultancy services to organisations involved in Software Defined Radio. The company is headed up by Paul Burns who has been at the forefront of SDR technology since 1999 and is the author of the Artech House best selling book SDR for 3G. Our experience spans across both the commercial domain (Cellular, WiFi, broadcast etc) and the defence domain ( JTRS, SCA etc).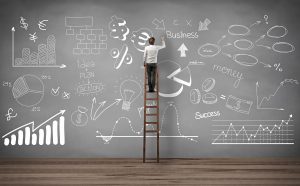 Whilst the technology may be exciting and fun, before winning the project, you will need to be able to convince others you have what it takes. Be they investors or clients, the ability to create winning business proposals or tenders is vital to most enterprises. In recent years Simplexity has helped a Forbes Global 2000 company win millions of dollars of new business and during the global financial crisis we helped a high tech European company secure major funding. By engaging our Principal Consultant Paul Burns for your business or tender proposal you will be working with an internationally recognised professional of 30 years experience. He was appointed a Company Director at the age of 26 and has successfully steered his own company since 2003.
Collaborations
SME Gateway is one of the largest Australian owned Professional Services Providers (PSP) in the Australian Defence and the Australian Government Contracting sectors. Simplexity has been a member of SME Gateway since 2005 and has successfully contracted service providers to the Australian Government through the organisation.
The Rapid Prototyping Development and Evaluation (RPDE) Program is a unique collaboration between Australian Defence, industry and academia, bringing together the best and brightest from across the defence industry spectrum. RPDE joins these forces in a neutral, non-competitive environment, where intellectual property and commercial interests are protected, to produce formidable results. The program is funded by the Australian Government who competitively selects participants on a periodic basis. Simplexity was selected by the Department of Defence in 2005 to be a participant of the program.